Product Description
| | | | |
| --- | --- | --- | --- |
| Material : | Aluminium Alloy | Motor : | DC Brushless motor |
| Operation : | Wireless Remote Control | Wireless Band : | 433MHz |
| Input Voltage : | 220V AC | Operation Temperature : | -40°C to 80°C |
| Surface Treatment : | Powder Coated | Colors : | Silver /Gray /Customize |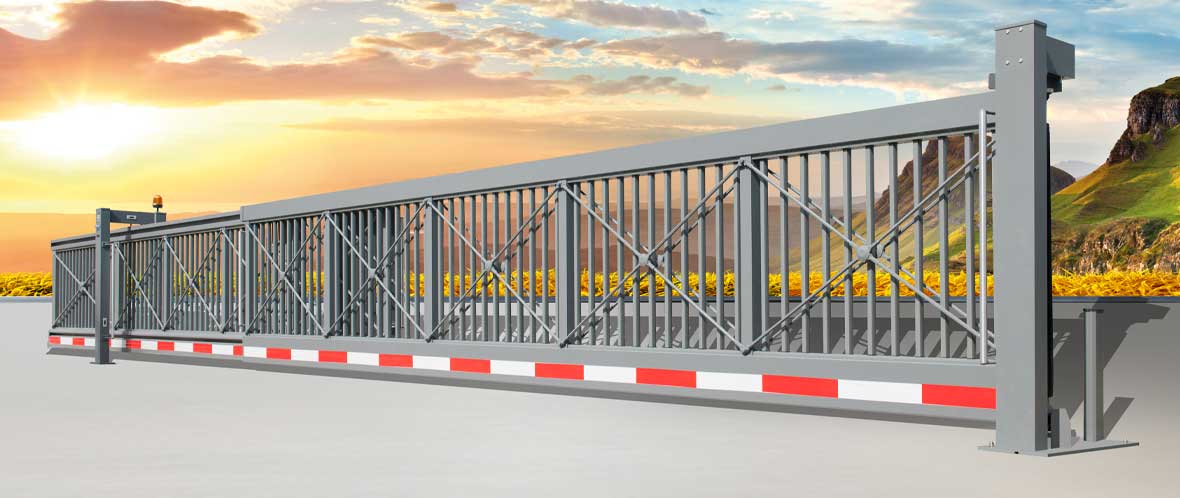 Main Features :
Motor overload protection
The motor has overload and overheating protection function to protect and prolong the life span of the motor. During an outage, the clutch can be disengaged to open the gate manually with easy & steady.
EMO Button (Emergency Stop Button)
Emergency stop button is used while any emergent problems happens.
Modular Design
The gate can be disassembled and pack in groups, convenient for transportation and easy to install on site.
Trackless Operation
The gate does not need any wheels and rails, it makes suspension movement. It generates less noise compare to wheel and rail gates.
Smart Power Outage Clutch
In case of power failure, the gate comes with a unique key to unlock the clutch in order to manually open/close the gate.
Wireless Remote Control
Carry it on you and control the gates opening and closing conveniently any time, the control distance up to 50M.
Anti- Collision IR Sensor
The gate also equips with anti-collision function, when there is obstacle detected up to 600mm distance during closing mode, the gate will automatically retrieve and stop for 2 seconds.
Anti- Climb Photo Cell
The gate also equips with anti-climb alarm system, when there is an obstacle detected on top of the gates, the alarm system will turn on siren.
Security and Visibility
Equipped with caution lamp, it will rotate during gate in operation mode, to increase safety awareness.
Project Reference :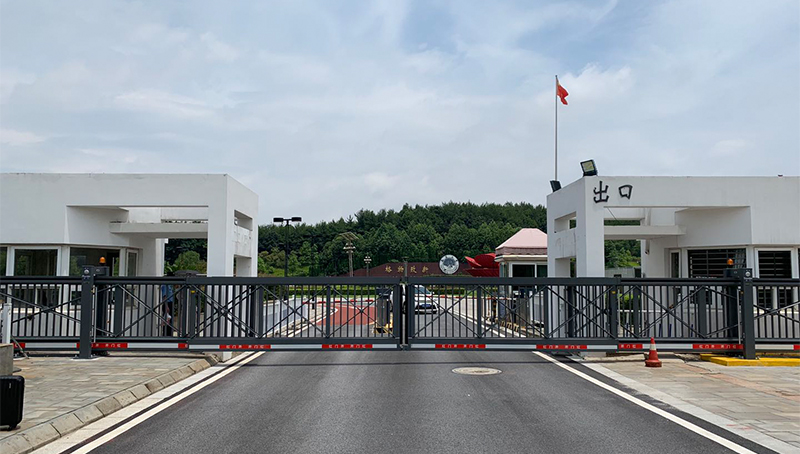 Product Model: HSG68
Installation: Bilateral Opening
Completion Date: 2020
Services: Consultancy, Manufacture, Installation, Commissioning, Maintenance